Reserve Your Seat
Important Note
Registration required. Please note that all attendees must follow Columbia's COVID-19 Policies and Guidelines. Columbia University is committed to protecting the health and safety of its community.  To that end, all visiting alumni and guests must meet the University requirement of full vaccination status in order to attend in-person events.  Vaccination cards may be checked upon entry to all venues.  
Please join us for a discussion with Hannah Chazin. Ancient burial monuments filled with lavish grave goods are widespread across Eurasia. Alongside glittering gold and silver cups, bronze daggers, finely-wrought jewelry, and other precious objects, many ancient graves across the region also contain 'head and hoof' burials – the skulls and lower limbs of horses or other livestock. While most commonly associated with the royal burials of the Scythians and shamanic practices in Siberia, there is also a long regional tradition of these burials in the South Caucasus in the Bronze Age. This talk examines the 'head and hoof' burials in the Late Bronze Age South Caucasus in their local context, as part of the larger set of relations between humans and herd animals in life and in death. Moderated by Valentina Izmirlieva, Director of the Harriman Institute. This event is part of a Director's Seminar series, which allows new Harriman faculty members to introduce their research to both colleagues and students across disciplinary and departmental divides.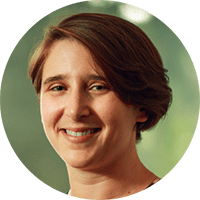 Hannah Chazin's current research focuses on human-animal relationships in the ancient South Caucasus. She examines how human-herd animal relationships shaped political power and inequality in the past, and how these relationships can be investigated materially through archaeology. Her current book project, Live Stock and Dead Things, uses new archaeological interpretations of human-animal relations in the Late Bronze Age South Caucasus to pull apart the deep-seated narratives that seek the origins of contemporary forms of inequality and instrumental relations with nonhuman animals in the deeper past of animal domestication. She is also interested in rigorously understanding how archaeologists use material sciences to generate understandings of the past, present, and future.