Reserve Your Seat
Register for Zoom Webinar
Watch on YouTube
Location Note
1219 International Affairs Building
420 W 118th Street, 12th floor
This is a hybrid (in-person/virtual) event. Registration required for attendance. Please note that all attendees must follow Columbia's COVID-19 Policies and Guidelines. Columbia University is committed to protecting the health and safety of its community. To that end, all visiting alumni and guests must meet the University requirement of full vaccination status in order to attend in-person events. Vaccination cards may be checked upon entry to all venues. All other attendees may participate virtually on Zoom or YouTube.
The Kyiv Independent is a leading English-language media source based in Ukraine. Olga Rudenko (Chief Editor, Kyiv Independent) and Daryna Shevchenko (CEO, Kyiv Independent) will talk about the Kyiv Independent's work in Ukraine and about the challenges of reporting in a country that is at war. Lili Bivings (Contributing Editor, Kyiv Independent) will then lead a discussion with the two presenters which will be followed by a Q & A with the audience moderated by Mark Andryczyk (Harriman Institute). This event is cosponsored by Razom for Ukraine.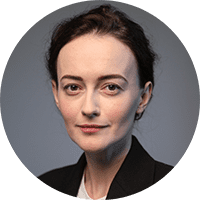 Olga Rudenko is the chief editor of the Kyiv Independent, an award-winning media start-up launched in November 2021 by the former editorial team of the Kyiv Post. Olga is the former deputy chief editor of the Kyiv Post. She has written for global publications, and was a fellow at the Chicago Booth School of Business in 2021.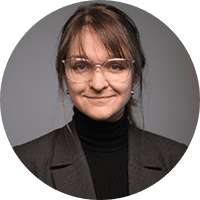 Daryna Shevchenko is the CEO of the Kyiv Independent. Daryna has 10 years experience as a media manager, trainer and media consultant. After working at Kyiv Post, she became the executive director of Media Development Foundation, ran the investigative journalism department at TV channel ZIK and worked as executive producer of award-winning investigative media Slidstvo.Info before joining Jnomics Media consultancy as Partner.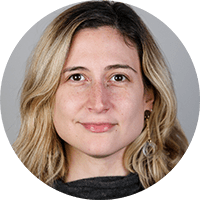 Lili Bivings is a contributing editor at the Kyiv Independent. She joined the Kyiv Post in 2021 first as a staff writer covering business news and then as business editor. Lili is originally from Washington, D.C., but currently resides in New York where she is completing a master's degree in Russian, Eastern European, and Eurasian affairs with a focus on Ukrainian studies at Columbia University. She is also currently interning with the Human Rights Watch European and Central Asia division. From 2017-2020 Lili served as a Peace Corps Volunteer in Ukraine, after which she interned with the Atlantic Council's Eurasia Center.
Event Video