Paul Klebnikov Russian Civil Society Fellowship
The Paul Klebnikov Russian Civil Society Fellowship helps bring to the Harriman Institute highly-qualified Russian journalists and civil society professionals who are known for their independence, integrity, and objectivity. The Institute arranges an extensive visit with experts, policymakers, and professionals in New York to benefit the fellows and their work in Russia.
The Fellowship is made possible by a generous gift from Mrs. Paul Klebnikov and the Paul Klebnikov Fund. The program honors the memory of Paul Klebnikov, the American journalist and editor of Forbes Russia who was assassinated in Moscow in 2004.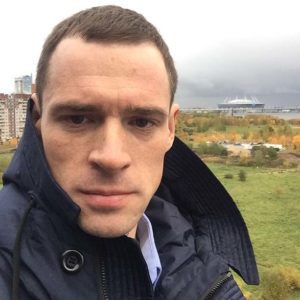 Andrei Zakharov
The Harriman Institute is pleased to announce that Andrei Zakharov has been selected as its next Paul Klebnikov Russian Civil Society Fellow. Mr. Zakharov, a digital and investigative journalist working with the BBC Russian Service, will be in residence at the Harriman Institute once restrictions related to the COVID-19 pandemic have been lifted. Mr. Zakharov worked at Fontanka.ru in St. Petersburg as a news reporter and economy section editor before joining RosBusinessConsulting (RBC) Magazine as an investigative reporter in 2016. He moved from RBC Magazine to the BBC Russian Service in 2018. Among his several professional honors in journalism, Mr. Zakharov has won "The Golden Pen" prize for investigative reporting (2015 and 2016), and he was co-winner of the "Redkollegia" prize for investigative reporting (twice in 2017).