The Harriman Institute Presents
Scorched Earth, Broken Lives
by Sasha Maslov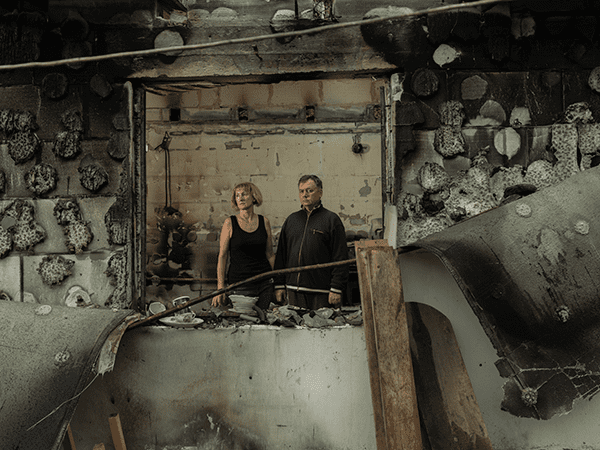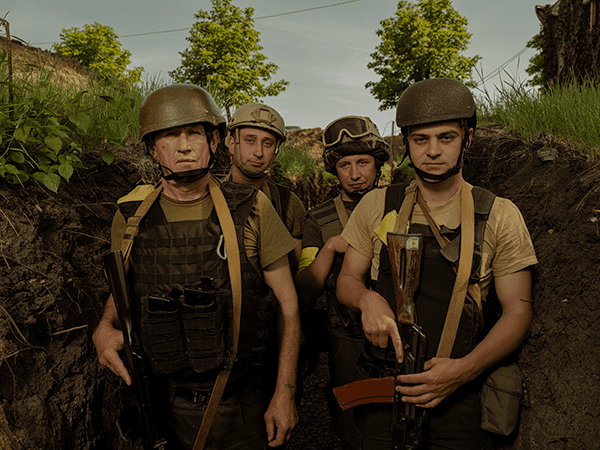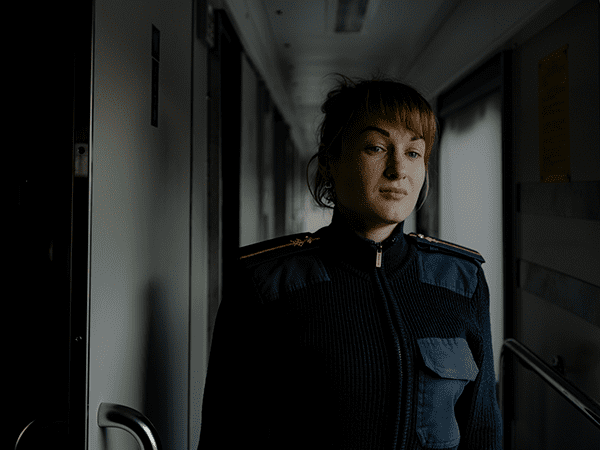 About the Exhibit
War doesn't knock on your door asking if it can come in. It doesn't warn you what will happen to your life, your family, your community, your town, or your country. It won't tell you what your future will look like. It destroys everything; it takes everything away from you without warning. It gives you one thing in return: the chance to fight back.
Ukrainians chose to fight back. Since February 24, 2022, millions of people in Ukraine have resisted Russia's invasion of their country. Some streamed toward new front lines that stretched hundreds of kilometers on sea, land, and air. Some have chosen to dedicate their skills, whatever they might be, to help the country resist. This exhibit is a record of the sacrifice Ukrainians are making and the devastating effect the war has brought to the lives of Ukrainian communities all over the country.
About the Artist
Sasha Maslov is a Ukrainian-American portrait photographer and storyteller based in New York City. His work has been exhibited in various photo galleries and art spaces around Europe and the United States. Sasha, a regular contributor to a number of magazines and leading publications in New York and around the globe, is actively pursuing the development of his documentary projects.
Artist Talk and Reception
An artist talk by Sasha Maslov about his work and a reception will take place on October 6th at 6:15 PM. Registration required. Find out more >
Hours
Monday–Friday, 9:00 AM–5:00 PM
September 9th through October 14th
Location
Harriman Institute Atrium
420 W 118th St, 12th Floor
New York, NY 10027