Reserve Your Seat
Register for Zoom Webinar
Watch on YouTube
Location Note
1501 International Affairs Building
420 W 118th Street, 15th floor
This is a hybrid (in-person/virtual) event. Registration required for attendance. Please note that all attendees must follow Columbia's COVID-19 Policies and Guidelines. Columbia University is committed to protecting the health and safety of its community. To that end, all visiting alumni and guests must meet the University requirement of full vaccination status in order to attend in-person events. Vaccination cards may be checked upon entry to all venues. All other attendees may participate virtually on Zoom or YouTube.
Please join the Harriman Institute for a discussion with Vladimir Sorokin and Max Lawton. Moderated by Mark Lipovetsky, Professor of Slavic Languages. This event is part of our Contemporary Culture Series.
Read Tamara Zamirovskaya's report on the event in VOA: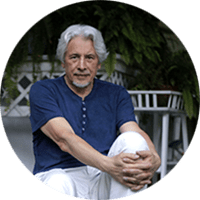 Vladimir Sorokin was born in a small town outside of Moscow in 1955. He trained as an engineer at the Moscow Institute of Oil and Gas, but turned to art and writing, becoming a major presence in the Moscow underground of the 1980s. His work was banned in the Soviet Union, and his first novel, The Queue, was published by the famed émigré dissident Andrei Sinyavsky in France in 1983. In 1992, Sorokin's Their Four Hearts was nominated for the Russian Booker Prize; in 1999, the publication of the controversial novel Blue Lard, which included a sex scene between Stalin and Khrushchev, led to public demonstrations against the book and to demands that Sorokin be prosecuted as a pornographer; in 2001, he received the Andrei Biely Award for outstanding contributions to Russian literature. Sorokin is also the author of the screenplays for the movies Moscow, The Kopeck, and 4, and of the libretto for Leonid Desyatnikov's Rosenthal's Children, the first new opera to be commissioned by the Bolshoi Theater since the 1970s. He has written numerous plays and short stories, and his work has been translated throughout the world. Among his most recent books are Doctor Garin and De feminis. Photo: Maria Sorokina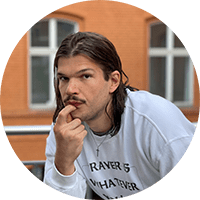 Max Lawton is a translator, novelist and musician. He received his BA in Russian Literature and Culture from Columbia University and his MPhil from Queen's College, Oxford, where he wrote a dissertation comparing Céline and Dostoevsky. He has translated many books by Vladimir Sorokin and is also working with Jonathan Littell and Christian Kracht. Lawton is also the author of one novel and two collections of stories currently awaiting publication and is writing his doctoral dissertation on phenomenology and the 20th-century novel at Columbia University. He lives in Los Angeles and is a member of four noise-music ensembles.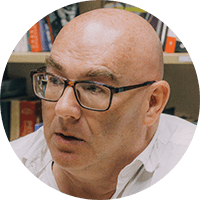 Mark Lipovetsky is a professor of Department of Slavic Languages at Columbia University. His research interests are diverse and include Russian postmodernism, New Drama, Soviet literary and cinematic tricksters, Soviet underground culture as well as various aspects of post-Soviet culture. He is the author of twelve monographic books and more than a hundred articles. He also co-edited twenty collections of articles on Russian literature and culture of the 20th-21st centuries, including a volume of articles on Vladimir Sorokin. Among his books, Charms of Cynical Reason: The Transformations of the Trickster Trope in Soviet and Post-Soviet Culture (2011) and Postmodern Crises: From Lolita to Pussy Riot (2017). He is one of coauthors of the Oxford History of Russian Literature (2018). In 2022, Lipovetsky published a monograph A Guerilla Logos: The Project of Dmitry Aleksandrovich Prigov (co-authored with Ilya Kukulin); he also curated the publication of Prigov's five-volume collected works at NLO Press in Moscow. Lipovetsky is a recipient of the American Association of Teachers of Slavic and East European Languages award for the outstanding contribution to scholarship (2014) and Andrey Belyi Prize (2019).
Event Video
Featured Image: Maria Sorokina