Reserve Your Seat
Register for Zoom Webinar
Watch on YouTube
Location Note
1201 International Affairs Building
420 W 118th St, 12th Floor
This is a hybrid (in-person/virtual) event. Registration required for attendance. Please note that all attendees must follow Columbia's COVID-19 Policies and Guidelines. Columbia University is committed to protecting the health and safety of its community. To that end, all visiting alumni and guests must meet the University requirement of full vaccination status in order to attend in-person events. Vaccination cards may be checked upon entry to all venues. All other attendees may participate virtually on Zoom or YouTube.
Please join the Harriman Institute for a panel discussion with Evgeny Roshchin and Kasia Kaczmarska. Moderated by Anton Shirikov.
In the past twenty years, despite Russia's slide toward authoritarianism, a strong and growing community of social scientists emerged in the country. However, in recent years, more and more scholars were forced out of their jobs or faced persecution from the state, and after Russia started its full-scale invasion of Ukraine in 2022, we saw an exodus of leading researchers. Our panel will discuss the implications of the governmental pressures on Russian academia, to what extent academic freedom still exists in Russia, the challenges that Russian scientists face in their research, and the impact of the invasion of Ukraine on the prospects of Russia's scientific community.
Evgeny Roshchin received his PhD in social sciences from the University of Jyväskylä (Finland) in 2009. Since then, Dr Roshchin held two post-doctoral positions, including the Academy of Finland Postdoctoral Researcher project. In 2015-2022 he has been the head of school of the Faculty of International relations and politics RANEPA (St Petersburg). He resigned from his position at RANEPA in March 2022 in protest of Russia's invasion of Ukraine and RANEPA St Petersburg pro-war statement. Dr Roshchin's research interests include the studies of concepts in political and international theory, republicanism, and academic freedom. Dr Roshchin is the author of "Friendship among Nations: History of a Concept" (Manchester University Press). He is also the author of articles in the European Journal of International Relations, Review of International Studies, International Politics and Russian academic journals Political Studies, Politicheskaya Nauka, and others. He is also the editor of "Contemporary Republican Theory of Freedom" (in Russian language). Dr Roshchin was a co-convenor of the Working group "Interpretivism in IR", British International Studies Association; a member of the Concepta group; and a co-director of Master of Global Public Policy (RANEPA). Dr Roshchin is the author of comments and op-eds on Russian and international politics in the Russian language media, including BBC Russian Service, 78 Channel, Republic, RBC, Delfi and others.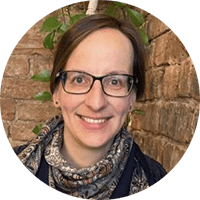 Kasia Kaczmarska is a lecturer in Politics and International Relations at the School of Social and Political Science, University of Edinburgh. She researches the socio-political contexts and their impact on knowledge production. Her specific interest is in the opportunities for and challenges to academic freedom. Her regional expertise is in the post-Soviet region with special reference to Russia. She is the author of Making Global Knowledge in Local Contexts: The Politics of International Relations and Policy Advice in Russia (Routledge 2020). In 2022, as a Scholars-at-Risk/Mellon Fellow she studied grassroot initiatives promoting knowledge about academic freedom. Prior to joining the University of Edinburgh, Kasia was Marie Skłodowska-Curie Fellow at St Petersburg State University, Russia and Aberystwyth University, Wales. Her work was published inProblems of Post Communism, Journal of International Relations and Development, International Studies Review and International Relations. She is a member of the Academic Freedom Committee of the International Studies Association.
Event Video