This event has been rescheduled for March 25 at 5:00pm EST. Visit Event Page >
Please join the Harriman Institute for a book talk with Lynn Garafola, author of La Nijinska: Choreographer of the Modern (Oxford University Press, 2022), moderated by Valentina Izmirlieva, Director of the Harriman Institute. La Nijinska is the first biography of twentieth-century ballet's premier female choreographer, Bronislava Nijinska.
Overshadowed in life and legend by her brother Vaslav Nijinsky, Bronislava Nijinska had a far longer and more productive career. An architect of twentieth-century neoclassicism, she experienced the transformative power of the Russian Revolution and created her greatest work – Les Noces – under the influence of its avant-garde. Many of her ballets rested on the probing of gender boundaries, a mistrust of conventional gender roles, and the heightening of the ballerina's technical and artistic prowess. A prominent member of Russia Abroad, she worked with leading figures of twentieth-century art, music, and ballet, including Stravinsky, Diaghilev, Poulenc, Alexandra Exter, Natalia Goncharova, Frederick Ashton, Alicia Markova, and Maria Tallchief. She was also a remarkable dancer in her own right with a bravura technique and powerful stage presence that enabled her to perform an unusually broad repertory. Finally, she was the author of an acclaimed volume of memoirs in addition to a major treatise on movement. Nijinska's career sheds new light on the modern history of ballet and of modernism more generally, recuperating the memory of lost works and forgotten artists, many of them women. But it also reveals the sexism pervasive in the upper echelons of the early and mid-twentieth-century ballet world, barriers that women choreographers still confront.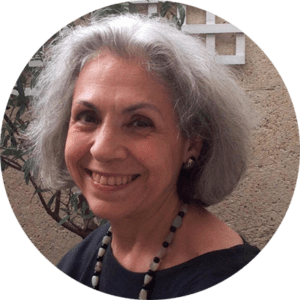 Lynn Garafola is Professor Emerita of Dance at Barnard College, Columbia University. A dance historian and critic, she is the author of Diaghilev's Ballets Russes and Legacies of Twentieth-Century Dance, and the editor of several books, including The Diaries of Marius Petipa, André Levinson on Dance (with Joan Acocella), José Limón: An Unfinished Memoir, and The Ballets Russes and Its World. She has curated several exhibitions, including Dance for a City: Fifty Years of the New York City Ballet, New York Story: Jerome Robbins and His World, Diaghilev's Theater of Marvels: The Ballets Russes and Its Aftermath, and, most recently, Arthur Mitchell: Harlem's Ballet Trailblazer.