Reserve Your Seat (CUID Only)
Register for Zoom Webinar
Watch on YouTube
Location Note
1219 International Affairs Building
420 W 118th St, 12th floor
This event is in-person for CUID card holders only. In-person attendees must be in compliance with Columbia University's health protocols for returning to campus. Pre-registration, valid CUID card, valid green pass, and face covering are required for admittance. All other attendees may participate virtually on Zoom or YouTube.
Please join the East Central European Center at the Harriman Institute for a discussion with Lasse Skytt, author of Orbanland: Why Viktor Orbán's Hungary Matters (New Europe Books, 2022). Moderated by Aleksandar Bošković, co-director of the East Central European Center.
From Europe to America, political landscapes have shifted in recent years in a way summed up in microcosm no better than by the trajectory of one small country, Hungary—whose leader, Viktor Orbán, has gained outsized international notoriety as the bad boy of the European Union for his steadfast alternative to the liberal democracy that has dominated the Western world since 1989.
Orbánland is the fascinating story of a Danish journalist who moves to Hungary to gain an insight into the political complexities of this divisive European country. Along the way, he encounters people from all walks of life, and he learns as much about the Hungarians as about himself. In a narrative as absorbing as it is vital for the lessons it carries for a divided Western world: Can we get along with those on the other side of the fence? Is it worth even trying? His answers are surprising.
By guiding us through a polarized landscape of differing opinions, Lasse Skytt delivers a broader perspective on Viktor Orbán's Hungary, one that suggests possibilities for the future of Europe and America. His journey will leave us questioning our own truths, and, ultimately, which side we are on.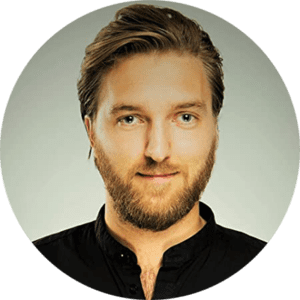 Lasse Skytt (born 1987) is a Danish foreign correspondent who has covered Hungary and Central Europe for for almost a decade. Previously based in Copenhagen, London, and New York City, he graduated with journalism degrees from The New School and University of Southern Denmark and has lived in Hungary since 2013.
Event Video