Reserve Your Seat
Register for Zoom Webinar
Watch on YouTube
Location Note
1219 International Affairs Building
420 W 118th Street, 12th floor
This is a hybrid (in-person/virtual) event. Registration required for attendance. Please note that all attendees must follow Columbia's COVID-19 Policies and Guidelines. Columbia University is committed to protecting the health and safety of its community. To that end, all visiting alumni and guests must meet the University requirement of full vaccination status in order to attend in-person events. Vaccination cards may be checked upon entry to all venues. All other attendees may participate virtually on Zoom or YouTube.
Please join the Harriman Institute at 6:30pm for an in-person only screening of Rachid Nougmanov's documentary film, BATU: Historical Detective. A hybrid discussion with Rachid Nougmanov, director, and Diane Wolff, author of Batu, Khan of the Golden Horde: The Mongol Khans Conquer Russia will begin at 8pm. Moderated by Mark Lipovetsky, Professor of Slavic Languages. This event is part of our Contemporary Culture Series.
Chinggis Khan's favorite grandson, Batu investigates the mystery of his father's death. Uncovering a conspiracy in his own family, he creates a powerful empire to administer justice against the culprits. For the first time in history, 26 leading researchers from Asia, Europe and America have come together as witnesses in a murder case that took place eight centuries ago. The question remains: Who is Batu? A war criminal, a minion of fate, or a justice maker?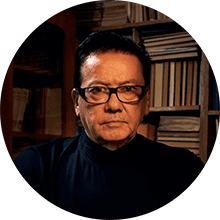 Born in Almaty, Kazakhstan, Rachid Nougmanov graduated from an architectural institute and received his second degree at the VGIK Moscow Film Institute. His first feature Igla (The Needle, 1988) initiated what was to become in cinematic history: the "Kazakh New Wave". Claiming recognition at festivals including Berlin (world premiere), Toronto and Sundance, the film was released in the USSR in 1989 with the resulting box office number of 15.5 million admissions. His second feature Diki Vostok (The Wild East, 1993), shot during the breakup of the USSR and presented as the "last Soviet film," won acclaim in venues spanning from Venice (world premiere) to Los Angeles to Tokyo. Teaching, writing and directing, he has authored Dramaticon, an original screenwriting method. In 2015-2017, Nougmanov served as General Director of the Eurasia International Film Festival, accredited by the FIAPF. Currently, he serves as President of the National Academy of Motion Picture Arts and Sciences of Kazakhstan. Batu: Historical Detective (2022) is his long-anticipated comeback as innovative filmmaker.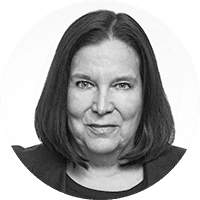 Diane Wolff is the author of Batu, Khan of the Golden Horde: The Mongol Khans Conquer Russia. This is the first book in Diane's Silk Road Series, five books about the heirs of Chinggis Khan (Genghis Khan). Nominated for the Buchanan Prize of the Association for Asian Studies.
BATU: Historical Detective Teaser
Event Video