Register for Zoom Webinar Watch on YouTube
For most of the last three decades, the US has sought to promote democracy in most of the countries that once constituted the Soviet Union. The results can charitably be described as mixed. The "other than the Baltic States" mantra notwithstanding, in the rest of the region these efforts have led to a handful of democratic breakthroughs, no meaningful democratic consolidation, widespread frustration and a recognition that the work is much more complex than initially thought.
This panel will bring together practitioners, scholars and other relevant actors to reflect on the impact of the democracy promotion project in the region. The discussion will explore the work of democracy promotion, what it got right, what it got wrong and what the future might hold.
Democracy promotion has been a key thematic understanding of US foreign policy globally, but particularly in this region. This panel will provide an opportunity to discuss and think about these questions.
Speakers
Sarah Bush, Associate Professor of Political Science at Yale University
Tom Carothers, Senior Vice President for Studies at the Carnegie Endowment for International Peace
Richard Miles, US Ambassador to Georgia, retired
Moderator:
Lincoln Mitchell, political analyst and former Harriman Institute Associate who has published extensively on this topic
Biographies
Sarah Bush is an Associate Professor of Political Science at Yale University and a Research Fellow at the MacMillan Center for International and Area Studies. She is also a Senior Fellow at the Foreign Policy Research Institute, a think tank. Her research examines how international actors try to aid democracy, promote women's representation, and support elections in developing countries. She is the author of The Taming of Democracy Assistance: Why Democracy Promotion Does Not Confront Dictators (Cambridge University Press, 2015). Her articles have appeared in International Organization, Journal of Politics, Comparative Political Studies, Perspectives on Politics, and other journals, as well as outlets such as ForeignPolicy.com and WashingtonPost.com. Prior to coming to Yale, Dr. Bush taught at Temple University and held a fellowship at the Harvard Kennedy School. Her work has also been supported by grants from the National Science Foundation. She received a Ph.D. in Politics from Princeton University in 2011. She teaches courses on international relations, global governance, non-state actors in world politics, and democracy promotion.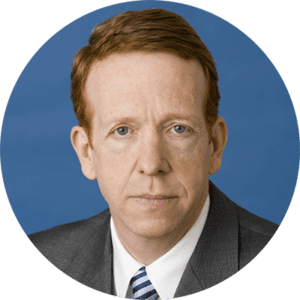 Thomas Carothers is senior vice president for studies of the Carnegie Endowment for International Peace, an independent global think tank.  He oversees all of the Endowment's research programs and directs the Democracy, Conflict, and Governance Program. Widely recognized as a leading authority on democratization and international support for democracy, he has worked on democracy and governance assistance projects around the world for many public and private organizations. He is the author or editor of numerous critically acclaimed books and reports as well as many articles in prominent journals and newspapers. His most recent book is Democracies Divided: The Global Challenge of Political Polarization (co-edited with Andrew O'Donohue). He previously worked as a lawyer at the U.S. Department of State and the law firm of Arnold & Porter.  He has been a visiting faculty member at Oxford University, the Central European University, and Johns Hopkins SAIS. He is a graduate of Harvard Law School, the London School of Economics, and Harvard College.
Richard "Dick" Miles served in the Marine Corps, 1954–1957. He is a graduate of Bakersfield College, The University of California, Berkeley, and Indiana University. He and his wife, Sharon, were active in the civil rights movement in South Carolina, 1964–1967. He then served almost forty years in the US State Department, mostly in the Soviet Union and Russia, Norway, Germany, the Caucasus and the Balkans.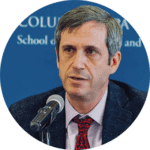 Lincoln Mitchell teaches in the School of International and Public Affairs and in the Political Science Department at Columbia University. He has been a research scholar at the Harriman Institute and is currently affiliated with Columbia's Arnold A. Saltzman Institute of War and Peace Studies. Lincoln was written numerous books, articles and opinion pieces about democracy and the region. He has also worked on democracy promotion projects throughout the region and globally. Lincoln also writes about American politics, baseball and the politics and history for numerous publications including CNN, NBC News and the San Francisco Examiner.
Event Video