Reserve Your Seat (CUID Only)
Register for Zoom Webinar
Watch on YouTube
Location Note
1219 International Affairs Building
420 W 118th St, 12th floor
This event is in-person for CUID card holders only. In-person attendees must be in compliance with Columbia University's health protocols for returning to campus. Pre-registration, valid CUID card, valid green pass, and face covering are required for admittance. All other attendees may participate virtually on Zoom or YouTube.
Please join us for a presentation by author and literary historian Maya Kucherskaya, a Visiting Scholar at the Harriman Institute, moderated by Mark Lipovetksy (Slavic Department).
Literary historian Maya Kucherskaya presents her work on the creative assignments Joseph Brodsky gave to his students at Mount Holyoke College as a part of his poetry course. Drawing on archival documents from Yale University's Beinecke Library, Kucherskaya examines Brodsky's assignments and reading lists as the key, on the one hand, to his poetics, and on the other, to his views on poetry and its role in the academy and in society.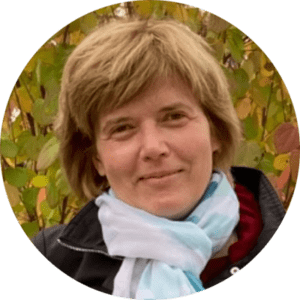 Maya Kucherskaya is Professor of Literature and Head of the MFA Program in Creative Writing at National Research University Higher School of Economics, Moscow. She is a historian of Russian literature, a literary critic, and a writer of both fiction and nonfiction. Her most recent book, Nikolai Leskov. Missed Genius (2021), won the Big Book Award.