Register for Zoom Webinar Watch on YouTube
Join us for a meeting of the New York-Russia Public Policy Series, co-hosted by the Harriman Institute at Columbia University and the New York University Jordan Center for the Advanced Study of Russia.
Our panel of distinguished experts will discuss the growing environmental activism movement in Russia. We will be joined by both academics and activists who will explore the unique challenges that environmental activists have faced and continue to endure in Russia. They will also assess the results achieved to date by the Russian environmentalist movement, both from those operating within the country and those abroad.
This event is supported by a grant from Carnegie Corporation of New York.
Speakers
Laura Henry, Professor of Government and Legal Studies at Bowdoin College
Anatoly Lebedev, environmental journalist and analyst; Chairman of the NGO Bureau for Regional Outreach Campaigns
Elizabeth Plantan, Assistant Professor of Political Science at Stetson University
Kristian Rinchinov, founder and CEO of environmental nonprofit Baigali
Maria Tysiachniouk, Chair of the Environmental Sociology Group at the Centre for Independent Social Research, St. Petersburg
Moderated by:
Elise Giuliano, Director of the MARS-REERS Program and the Program on U.S.-Russia Relations at the Harriman Institute
Joshua Tucker, Director of the Jordan Center for the Advanced Study of Russia, New York University
Biographies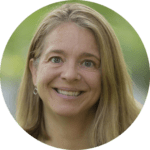 Laura A. Henry is a Professor in the Department of Government and Legal Studies at Bowdoin College in Brunswick, Maine. Her research investigates Russia's post-Soviet transformation and changing state-society relations, with a particular focus on social activism, environmental politics, and climate policy. Henry's most recent work compares how Russian NGOs engage in global governance institutions with their counterparts in China, Brazil, India, and South Africa. Henry is the co-author (with Lisa McIntosh Sundstrom) of Bringing Global Governance Home: NGO Mediation in BRICS States (Oxford University Press, 2021) and the author of Red to Green: Environmental Activism in Post-Soviet Russia (Cornell University Press, 2010). She is also the co-editor of Russian Civil Society: A Critical Assessment (M.E. Sharpe, 2006). Her work has appeared in Environmental Politics, Global Environmental Politics, Post-Soviet Affairs, Europe-Asia Studies among other journals. She has been a Watson Foundation fellow and a Fulbright Scholar. Her research has received support from the National Security Education Program, the Social Science Research Council, and the International Research and Exchange Board, and the National Council for Eurasian and East European Research.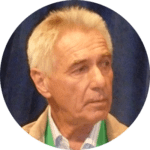 Anatoly Lebedev is the chairman of the regional NGO Bureau for Regional Outreach Campaigns (BROC) based in Vladivostok, which coordinates international and regional projects aimed at expanding environmental education and supporting initiatives in the fields of sustainable nature management and balanced development on indigenous territories and within indigenous communities. Lebedev has worked as an environmental journalist and analyst since 1995, focusing on forest use, the timber market, and civil society-led sustainable development initiatives. Since 2001, he has served as Editor in Chief of Ecology and Business, a quarterly magazine covering resource use trends and environmental issues in Russian Far East and Siberia, which is distributed to regional experts, companies, academics, students and activists throughout the area. He is a member of several regional, national and international professional associations, including Sosnovka, a regional coalition of NGOs working on environmental protection of the Russian Far East and Siberia, the Russian Socio-Ecological Union, the Global Forest Coalition and the Russian Association of Environmental Journalists, among many others. In 2012 he was named a United Nations Forest Hero.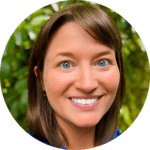 Elizabeth Plantan is an Assistant Professor of Political Science at Stetson University. Previously, she was a China Public Policy Postdoctoral Fellow at the Ash Center for Democratic Governance and Innovation at Harvard Kennedy School from 2018–2020. Her research focuses on environmental activism and authoritarian politics, particularly in China and Russia. Her work has been published or is forthcoming in Russian Politics, Comparative Politics, and Post-Soviet Affairs, among other venues.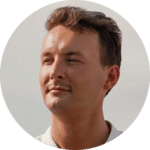 Kristian Rinchinov is the founder & CEO of the US-based nonprofit Baigali, a member of the Buryat Regional Union on Lake Baikal, and the Russian Social-Ecological Union. Kristian started volunteering for environmental causes when he was a teenager, then environmental movement and conservation science became his work. He now has more than ten years of experience as an environmental campaigner, focusing on creating strategies for sustainable development, supporting local and Indigenous environmental activist groups, and international environmental and cultural exchanges. Rinchinov has participated in several US-Russian environmental exchange programs, and is currently researching how to restart these exchanges after a long pause.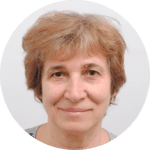 Maria Tysiachniouk
is chair of the Environmental Sociology Group at the Centre for Independent Social Research in St. Petersburg and a senior researcher at the University of Eastern Finland in Joensuu. Tysiachniouk holds a MS in Environmental Studies from Bard College, a PhD in Biology from the Russian Academy of Sciences, and a PhD in Sociology from Wageningen University (2012). She has taught at Herzen Pedagogical University in St. Petersburg, St. Petersburg State University, Johns Hopkins University, Dickinson College, PA, Ramapo College of New Jersey, Towson University, Wageningen University, University of Lapland, University of Eastern Finland and Erfurt University. Since 2004, she has studied global governance through FSC certification. In 2012 she started extensive research on transnational oil production chains in the Arctic. Tysiachniouk has written more than 250 publications on topics related to transnational environmental governance, edited several books, and has had fieldwork experience in several countries and regions.
Event Video