Reserve Your Seat
Important Note
Registration required. Please note that all attendees must follow Columbia's COVID-19 Policies and Guidelines. Columbia University is committed to protecting the health and safety of its community.  To that end, all visiting alumni and guests must meet the University requirement of full vaccination status in order to attend in-person events.  Vaccination cards may be checked upon entry to all venues.  
Please join us for a screening of Vera Krichevskaya's film Tango with Putin (2022). Following the film screening will be a discussion with the director, Vera Krichevskaya, as well as the founder of TV Rain (Dozhd'), Natalia Sindeeva. Moderated by Elise Giuliano, Senior Lecturer in Political Science; Director of the Program of U.S.-Russia Relations.
TANGO WITH PUTIN
In 2008, Natasha, 35, is a newly rich, successful woman who is looking for fame, reputation, and dreams come true. She decides to launch an independent TV station in Putin's Russia. Natasha hires opposition reporters and minorities, as well as LGBTQ community members to work on this project. Soon, her project became the lone island of political and sexual freedom. For 12 years Dozhd TV (also known as TV Rain) was the only independent news TV station in Russia.
Natasha couldn't have known that she would fight on the frontlines of the war between truth and propaganda, face financial distress, and eventually lose her own motherland which she worked tirelessly to reform. On March 3, 2022, TV Rain was shut down by the Russian state. But this is not the end of the story.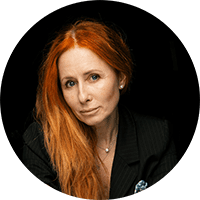 Vera Krichevskaya is a co-founder of Dozhd TV (TV Rain) Russia, the only independent news TV station in Russia. She is a multi-award winning television director and producer. Krichevskaya has held multiple roles at NTV Channel, ICTV Channel, and 24DOC TV. Her documentaries include The Citizen Poet (2012), The Man Who Was Too Free (2016), and The Case (2019).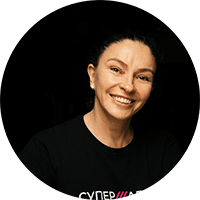 Natalia Sindeeva is a founder, main owner and chief executive officer of the Dozhd (TV Rain) Media Holding, which includes Dozhd TV (TV Rain) and the Republic.ru online magazine. She is also a co-founder and former general producer of the Silver Rain radio station and the founder of the Silver Galosh anti-award. She is a three times laureate of the "Media Manager of Russia" prize, honorary academician of the Russian Academy of Radio. In 2016, Sindeeva became a laureate of the Moscow Helsinki Group Prize for the Protection of Human Rights.