Register for Zoom Webinar
Watch on YouTube
Please join the East Central European Center at the Harriman Institute for a roundtable discussion in celebration of National Translation Month. This year's roundtable features four translators presenting current projects, all texts by exciting, contemporary, and up-and-coming East-Central European women writers. Topics will include issues of migration, exile, gender and sexuality, ethnicity, and feminism. The program will include literary readings from recently translated works, including Ivana Dobrakovová's Mothers and Truckers (trans. Julia and Peter Sherwood), Lejla Kalamujić's Call Me Esteban (trans. Jennifer Zoble) and Sandy Mountain [Piaskowa Góra] by Joanna Bator (trans. Maggie Żebracka).
Moderated by Aleksandar Bošković, Lecturer in Bosnian, Croatian and Serbian and co-director of the East Central European Center; with Christopher Harwood, Senior Lecturer in Czech.
Speakers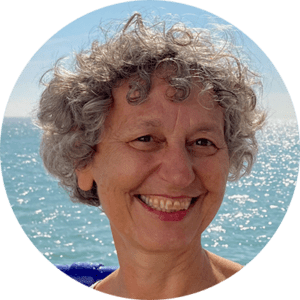 Julia Sherwood was born and grew up in Bratislava, Slovakia. Since 2008 she has been working as a freelance translator of fiction and non-fiction from Slovak, Czech, Polish, German, and Russian. She is based in London and is Asymptote's editor-at-large for Slovakia. With Magdalena Mullek, she also curates the website SlovakLiterature.com, which features information on (primarily contemporary) Slovak authors who have had a book published in English.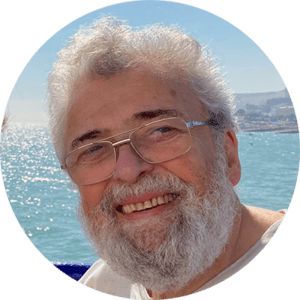 Peter Sherwood is an academic who until his retirement in 2014 taught in universities in the UK and the USA. He translates fiction and poetry, and occasionally non-fiction, from Hungarian and (with his wife Julia Sherwood) from Slovak and Czech. He is based in London.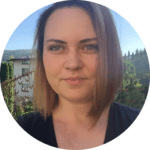 Maggie Żebracka is a writer and translator from Chicago. A recipient of a 2021 NEA Grant in Translation, she holds an MFA in fiction from Vanderbilt University and an MFA in literary translation from the University of Iowa. Her translations of Joanna Bator's work from the Polish have been published in Asymptote, The Arkansas International, Hayden's Ferry Review, and Drunken Boat.
Jennifer Zoble is on the faculty of Liberal Studies at NYU and translates Balkan literature into English. Her translation of Mars by Asja Bakić (Feminist Press, 2019) was selected by Publishers Weekly for the fiction list in its "Best Books 2019" issue. Call Me Esteban, her translation of Zovite me Esteban by Lejla Kalamujić, is forthcoming from Sandorf Passage in September 2021, and was undertaken with support from the New York State Council on the Arts (NYSCA). With Mirza Purić, she co-translated "Čovek koji nije bio Mars" (The Man Who Wasn't Mars), a short story by Vule Žurić included in the Belgrade Noir anthology from Akashic Books (2020). Her work has appeared in McSweeney's, LitHub, World Literature Today, Guernica, Words Without Borders, Michigan Quarterly Review, and Exchanges, among others.
Event Video